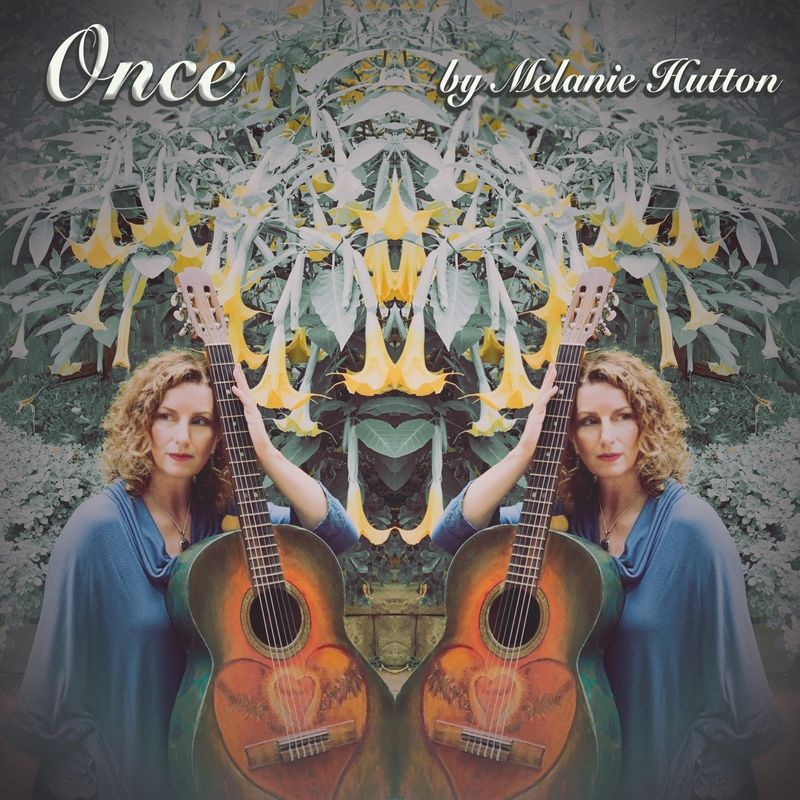 ONCE
Lyrics:
Once I fell in Love
I knew you were sent to me from above
And you, you showed me how to be
In your arms so sweet and faithfully
And Once we had our first fight
My heart dropped down through my feet and took flight
But you told me it would be alright
And you stood by me as I cried
But I could not dream your dream
My young soul, it needed to be free
But after all this time I've come to know
That it's been you Most of All
And Once you looked at me
I knew you could love me endlessly
You told me you knew that you would marry me
The first time you laid eyes on me
But I could not dream your dream
My young soul, it needed to be free
But after all this time I've come to know
That it's been you Most of All
Yesterday and all of the yesterdays before them
You came into my mind
And I can't seem to shake this feeling
That I've wasted my time
Cuz Once I fell in love
I'm sure you were sent to me from above
Cuz you were so perfect for me my Love
Maybe next time My Love
For our Once upon a Time
Maybe next time
My Love
Once is a bittersweet memory about Love, Letting go of Love, and remembering Love. Sometimes, we look back on our life of love and we remember how beautiful it was, even in moving on. If you've ever been in love, this song will touch your soul.
Music and Lyrics by Melanie Hutton
Melanie Hutton: Guitar, Vocals, Sound design
Barbara Coventry: Violin
Philippo Franchini: Sound design
Produced by Melanie Hutton
Additional Production by Philippo Franchini
Recorded at Alchemy Musical Arts Studio with Philippo Franchini, Santa Barbara, CA and Tiny Dog Records, Santa Barbara, CA
Engineered and Mixed by Philippo Franchini
Additional Engineering/Mixing by Melanie Hutton
Thanks to Jack Weber for a sweet lyric contribution in the song!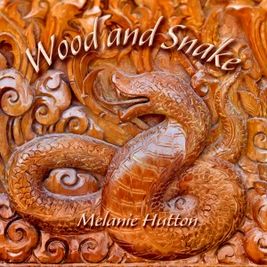 All Tracks written and arranged by Melanie Hutton except where noted:
La Serena (traditional) and Takasim (improvisation) by Raman Osman
Musicians:
MELANIE HUTTON: Vocals, Hammered Dulcimer, Riq, Zills, 
Palmas, Sound Design
DANIEL MOGTADERI: Violin on  3, 7, 8, 9
ERIC EDERER: Oud on 3, 9;  Yayli Tanbur on 9
NICHOLAS RAGHEB: Darbouka/Doholla on 3,7,8,9 ; Davul on 1
BRYAN SNYDER: Recorder on 2, Tin Whistle on 6
MAZ KARANDISH: Oud on 7
RAMAN OSMAN: Tanbour/Saz on 2, 5 (improvisation), 7
BENJAMIN CZILLER: Bass on 2, 6
FRED NADIS: Clarinet on 1
MARSHALL LEFFERTS: Tabla on 2
JOHN MARSHALL: Riq on 3
YOUSSEF BOULLAG: Backing Vocals, Recitation on 9
NEIL LEVINSON: Piano on 10
Produced and Recorded by Melanie Hutton, Santa Barbara, CA
Mixed and Mastered by Steve Miles, Santa Barbara, CA
Photos of Melanie by Carl Studna
CD Design by Melanie Hutton
℗ © 2015 ASCAP Melanie Hutton, Yasmeen Publishing, all rights reserved
1.   Wood and Snake
Music & Lyrics by Melanie Hutton
See the Wood can it be moving
Rattling in my Fantasy
Playing games just like a Trickster
Are you coming to get me
Shedding skin your fangs are bared
Protecting what I think is real
Seeing you I run away
Avoiding things I cannot feel
Wood and Snake
Won't harm us skin can break
One's the fire that keeps us warm
The other a venom make
Wood and Snake
Stand still or run away
Confuse the two they both will bite you
Sworn to feet of clay
In our minds we make up stories
Scaring us along the way
See the snake our mind so focused 
Only on our Yesterday
Save the wood and build a fire
And dream the morrow what you'll do
Fire and ash like scattered dreams
The Phoenix rise and carry you
2.   My Night
Music by Melanie Hutton
Improvisations on Tanbour by Raman Osman
On this track I sing Ya Layli throughout, an Arabic phrase often song improvisationally. It translates as "oh my night," and is common in love poetry song. 
3.   Jurjuna
Music by Melanie Hutton
Violin Improvisation by Daniel Mogtaderi
Oud Improvisation by Eric Ederer
While some of these vocalizations are general, in the improvisational section I sing Sidi Amān.  Sidi is a sign of respect, and Amān is sung to express longing.
4.   Time
Music and Lyrics by Melanie Hutton
Remember the time when there was space
Remember the time we could go anyplace
Remember when you felt safe
Do you Remember
Can you Remember
Remember the way you looked into my eyes
Remember the ways of the simple life
Remember the swing hanging from the tree and how it made you smile
As the wind took your long hair for a ride
Say to me you don't miss these things
And how do I find my way back to my favorite Dreams
What you busy for anyway
What does it give you
Time seems to be going faster
What is this great big life giving you
All of this money
Spending time counting the threads of our sheets
Is it getting better I don't think so
Is it getting easier I don't think so
Are we happier I don't think so
Gobbling up everything around us
Glutton for punishment and pleasure
Tick tock tick tock
Time isn't running out
Only Imagination
5.   Takasim (Improvisation)
on Nahawand, by Raman Osman on Tanbour
6.   Slip So Far Away
Music and Lyrics by Melanie Hutton
Improvisations on Tinwhistle by Bryan Snyder
You know that I know
You know that I can see you
There is no place to go
You know that I will find you
Why do you run away
Can't you see that you will have to face it anyway
I know you think its better for me that you leave
But really you are just afraid of what I might see
Why do you Slip So Far Away
There's so much more to see
If we can't have today
We'll never be free
And it can all come crumbling down
Not a reason to go
Look me in the eye don't run away
Or your heart will never know
7.   La Serena
Traditional Sephardic, Lyrics and Melody
Music and additional arrangements by Melanie Hutton
Sí la mar era de leche                   If the sea were of milk
Los barquitos de canela             The boats made of cinammon
Yo me mancharía entera            I would quite dip in
Por salvar la mi bandiera          To save my banner
Sí la mar era de leche                   If the sea were of milk
Yo me haría un pexcador          I would be a fisherman
Pexcaría las tus dolores             I would fish for your sorrows
Con palavricas d'amor               With words of love
Dame la mano tu Palomba        Give me your hand my dove
Para suvir a tu nido                      To come up to your nest
Maldicha que durmes sola       Unlucky are you that sleep alone
Vengo a durmir contigo              I am coming to sleep with you
8.   One Day
Music and Lyrics by Melanie Hutton
One Day 
We'll see the Sun rise
One Day
Through Your Eyes
9.   Hada lhob Abadiyy/This Love Forever
English Poetry and Music by Melanie Hutton
Yayli Tanbur Improvisation by Eric Ederer
Violin Improvisation by Daniel Mogtaderi
Arabic Translation by Youssef Boullag
When I saw the truth of All my heart exploded
Moments like this I wish I were a million people
Please don't leave me stay a while
I need to feel you here
A fleeting glimpse is not enough
Come be with me once more
I'll take your hand and you'll take mine
We'll walk along the shore
We'll dance and play and cast our shadows
This love forever…and ever…and ever…
Indama ra'ayto lhak'eek'ata  bi'akmaliha insharaha k'albee
(Fa)tamanayto fee lahathaatin kahad'ihi law anee milyoona insanin
Arjooka la tatrokni
Ibk'a li borha 
Ahtajo an ohissa bika bijiwaaree
Fala yakfeeni an armok'aka fak'at
Ta'ala, kon ma'ee marratan okhraa
Sa'akhod biyadik wa'anta biyadi
Santamashshaa ala shati'
Fasanark'osso wa sanal'abo fasanoharriro d'lalana
Hada lhob abadiyy... Ila l'abad ... Ila l'abad
10.   Wood and Snake Reprise
Music and Lyrics by Melanie Hutton
Improvisations on Piano by Neil Levinson
Wood and Snake on CD Baby
Wood and Snake CD Release Concert
Previous events
Ayni Gallery Santa Barbara, 216 State St., Santa Barbara, CA
$15